Under Manage Channels, you can record, transcode and also MBR (Multi-Bitrate) streaming.
Create your channel in Livebox.
Stream a source to your channel using the RTMP URL of the same channel with the help of an encoder.
Preview your live streaming on your Channel Dashboard.
Now go to Manage channels and select your live streaming channel. Then click Embed code to copy the displayed embed code.

Note: If your site is secured i.e. HTTPs encrypted (SSL encrypted), then you have to copy the Secure Embed Code.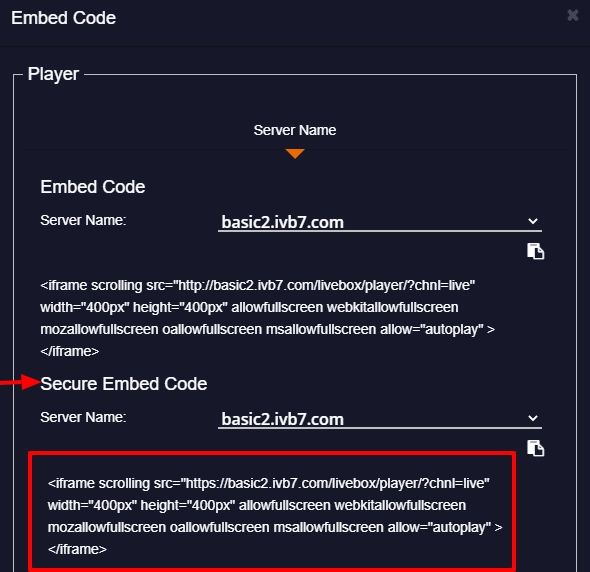 If your site isn't secure or the SSL certificate validity is over, it will be indicated "Not secure" on the URL tab of your server.

So, if your site is not secure, then you can go on with the normal Embed code.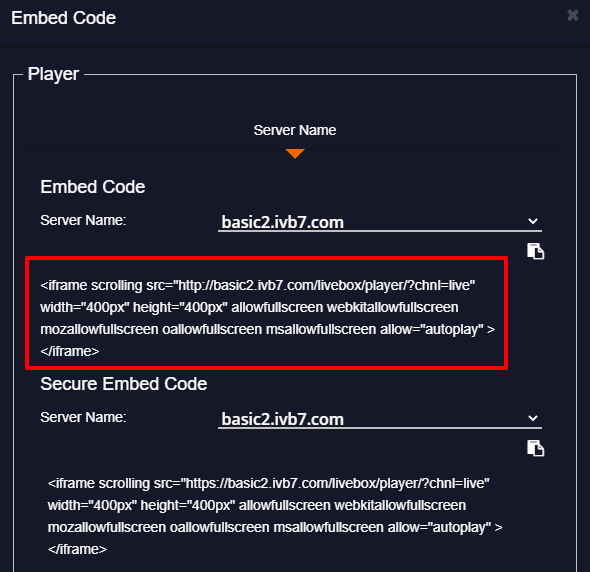 Now login to your broadcasting website/blog, and copy-paste the embed code of your channel on the web page of your site/blog.
If your website is of WordPress, then you have a few more settings to undergo. So, click here to know how to publish your live streaming contents on the WordPress websites.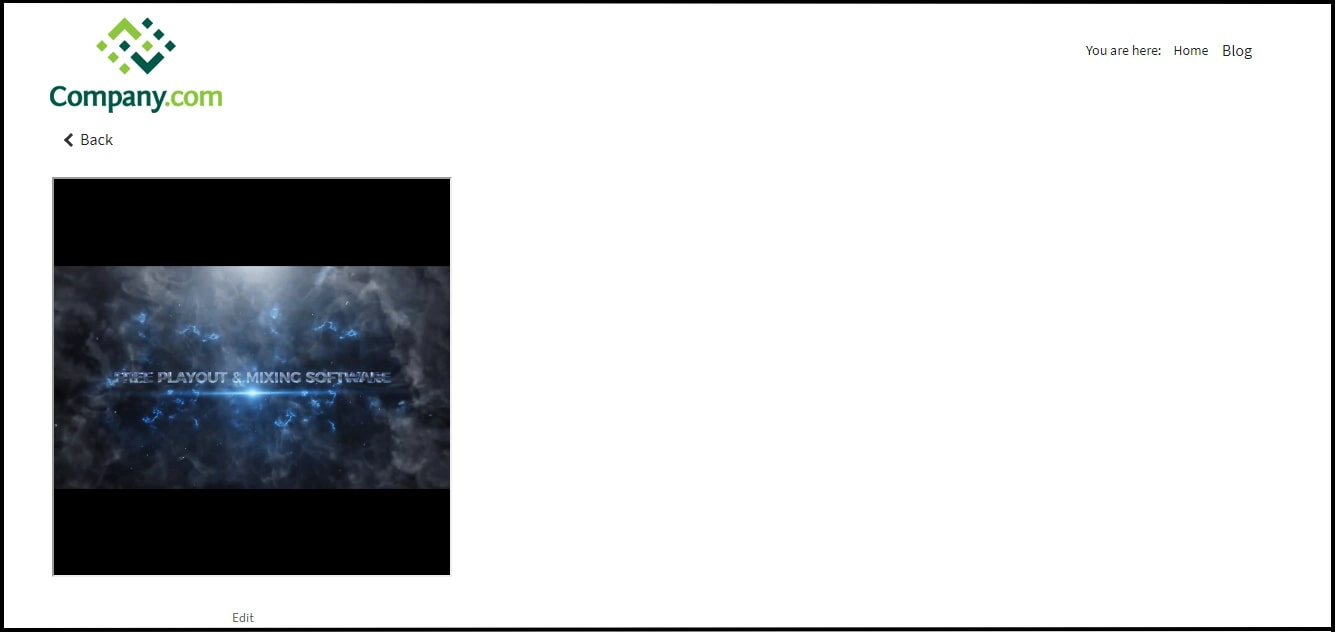 You have successfully broadcasted the streaming content/source on your blog/website.