Connect the Live Radio app to the BUTT streaming software for real-time radio broadcasting.
(BUTT is a multi-operating system client broadcaster. The software is compatible with Linux, Mac OS X, and Windows.)To go on the Air with the Live Radio app,
Install the Live Radio app from the Livebox App Store.
Create your Radio Station.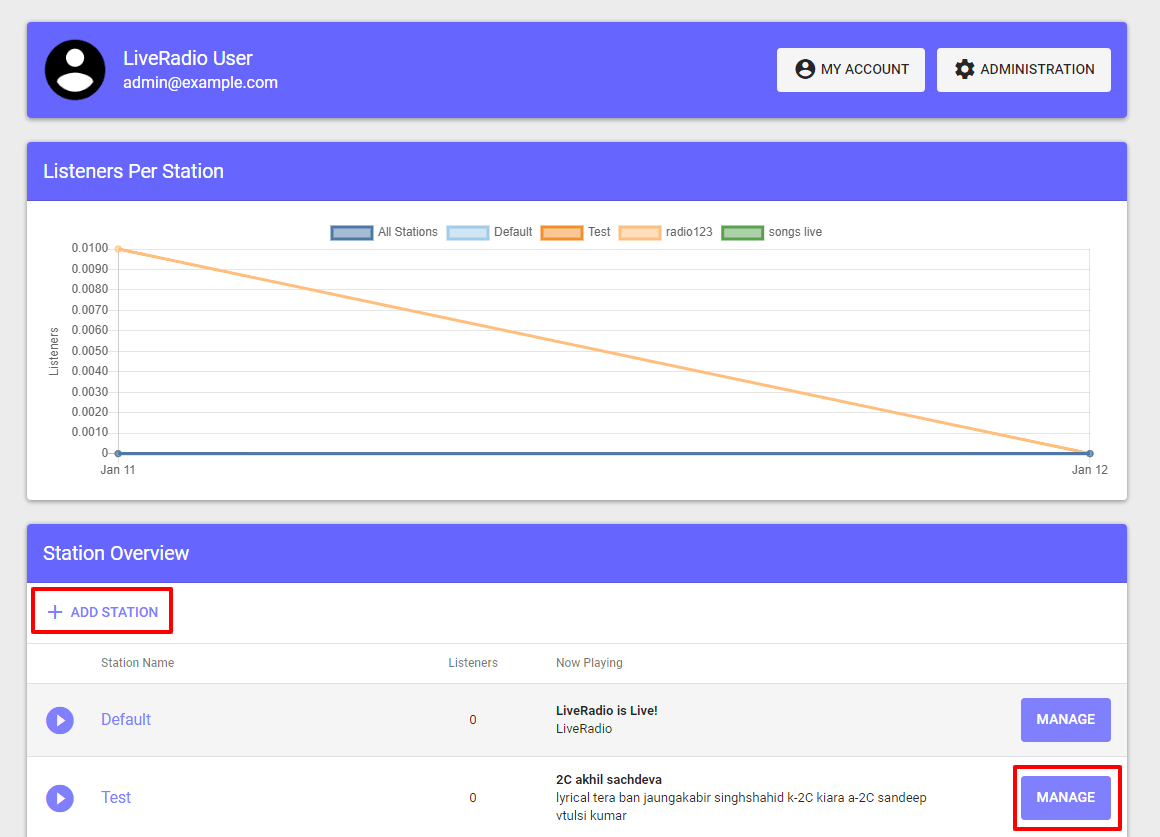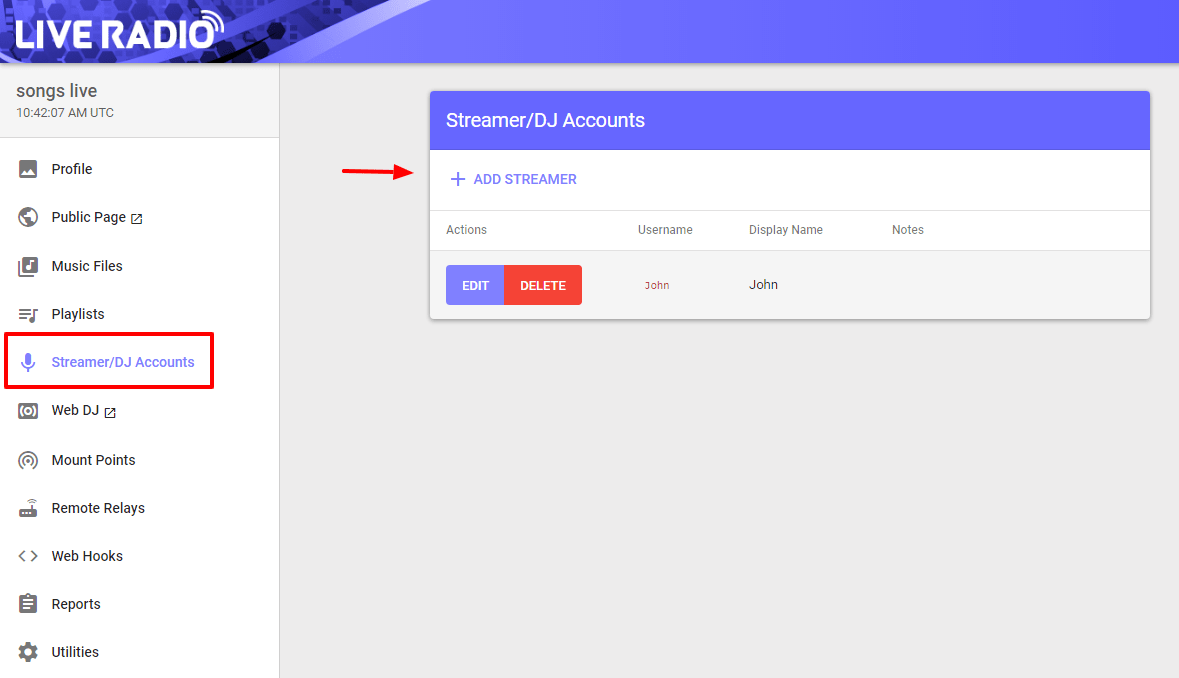 (If required you can also add a music playlist to your station.)
Make sure that you have enabled your SHOUTcast Port on the Live Radio app's 'Settings'.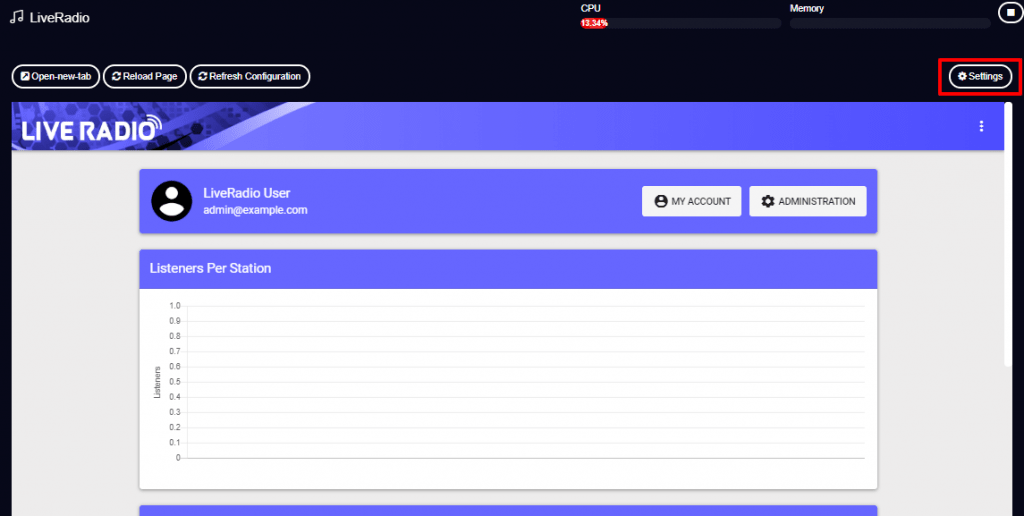 Select the 'Station' to which you are broadcasting and set the SHOUTcast port.
Then enable your port and 'Save' the settings.
Note: You can get the port number under 'Connection Information' (SHOUTcast Clients details) in Streamer/DJ Accounts menu.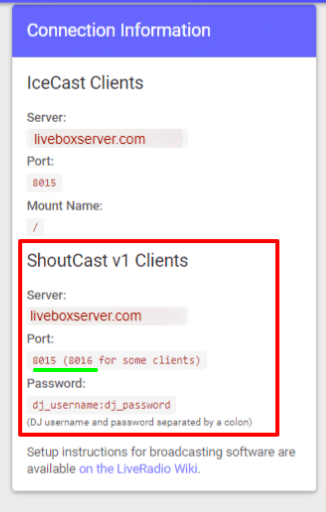 As SHOUTcast has two port numbers, enable both the ports for the same station on the Live Radio app settings.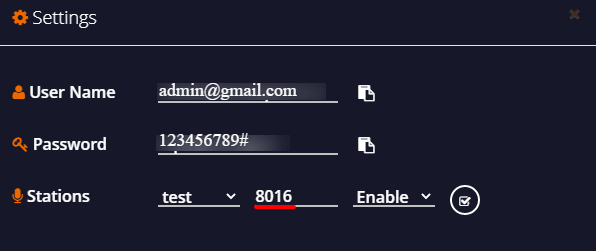 Install BUTT streaming software on your PC.
Open the BUTT streaming software.
Click the 'Settings' button.
A dialog box opens, where under the 'Main' menu, you'll get the 'Server Settings'.
To add your Server, click the 'ADD' button.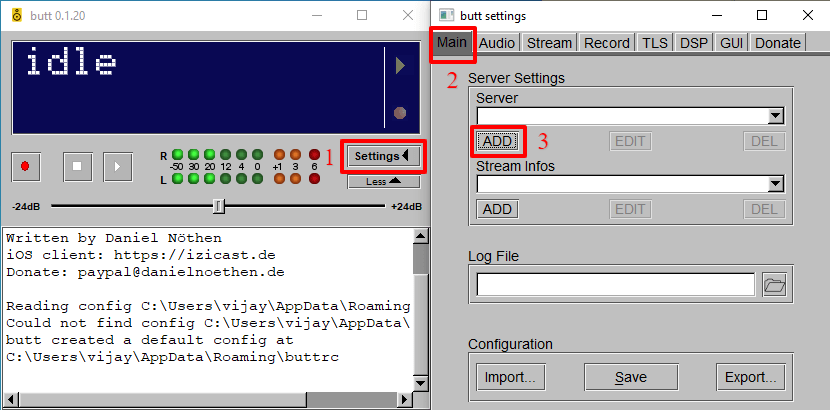 A dialog box 'Add Server' opens, where you can fill in your server details.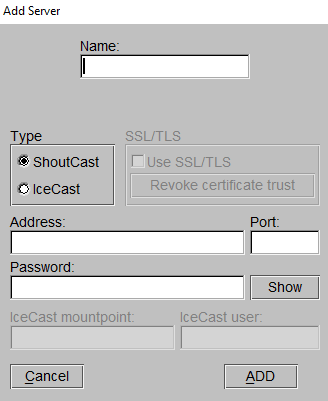 To get your server details, go to 'Streamer/DJ Accounts' from the Live Radio's navigation menu.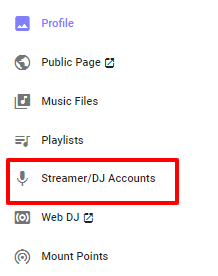 On the Streamer/DJ Accounts, you can get your server details under 'Connection Information'.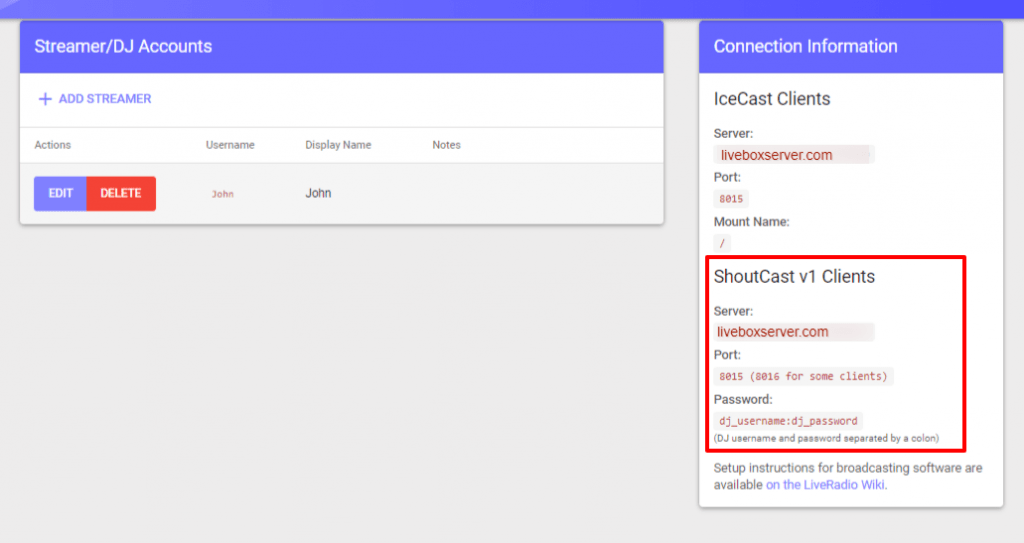 So back on your BUTT settings, enter a name, select your type, and then give your server address and port. (Follow the next step to get the password)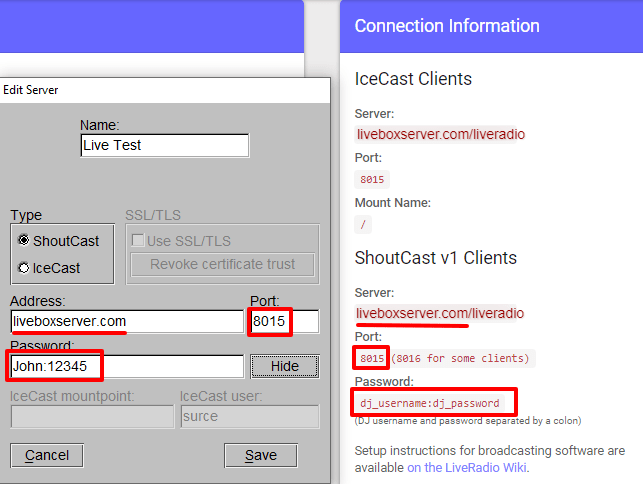 Note: To get the SHOUTcast Username and Password, you can use your Streamer account credentials.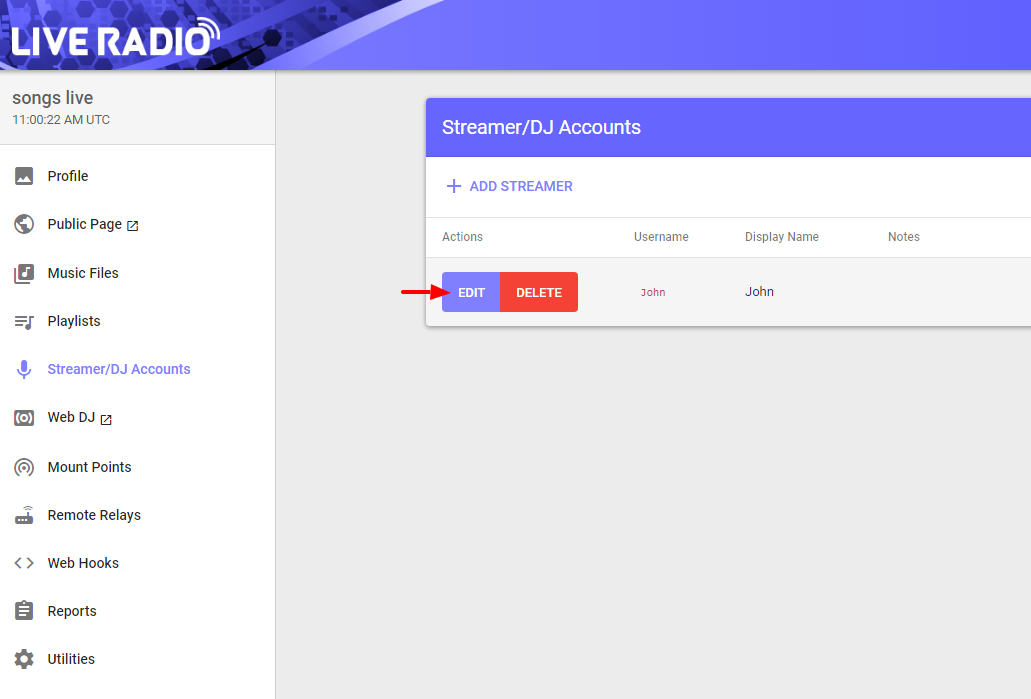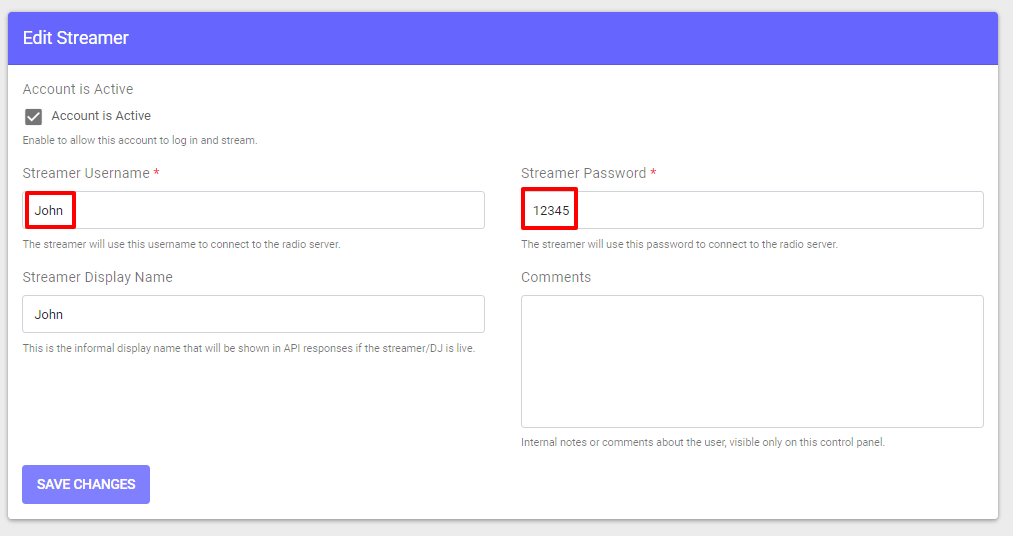 After entering your details, click the 'ADD' button. Your server settings will be added.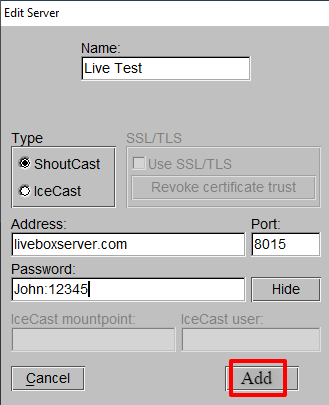 Now go to the 'Audio' settings and select your audio device (microphone).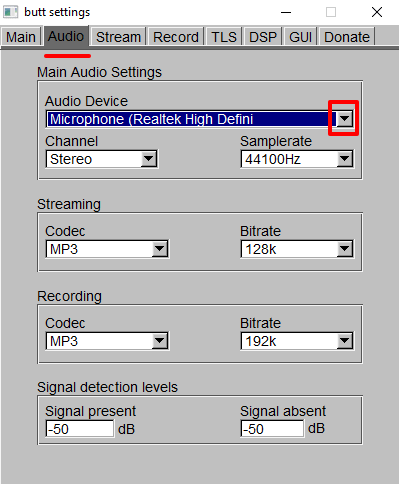 Then again come back to the 'Main' settings and save your configuration.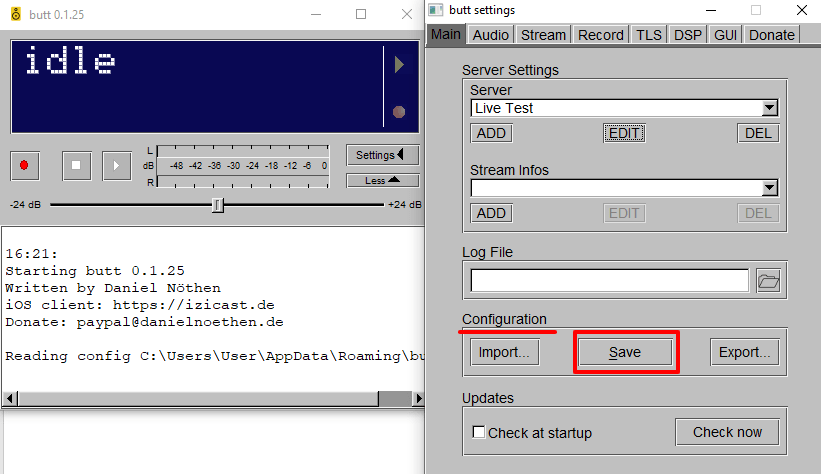 Once the information has been saved, a 'Connection established' message will appear along with a configuration summary. You can now go on with your radio broadcasting by clicking on 'Play'.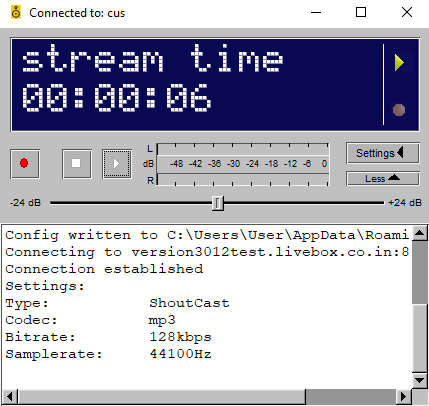 That's it, you're now broadcasting!
You can share your thoughts by talking over the microphone and it will go on air through the Live Radio app.
Go to your station profile to check the radio broadcasting.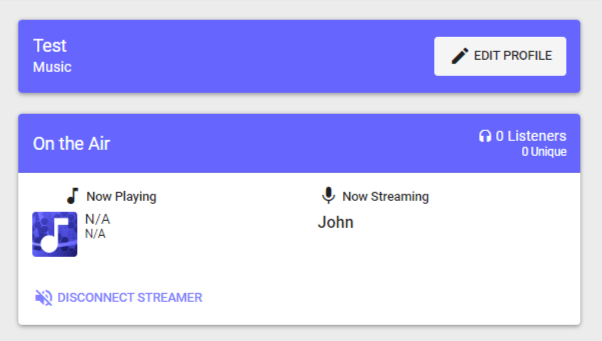 To go off the air, you can click the stop button.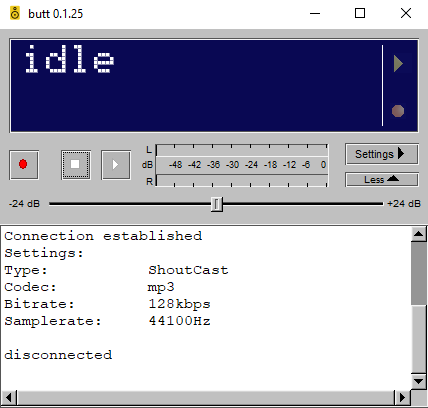 Your playlist will continue to run on your broadcasting once you stop the streaming on the BUTT software.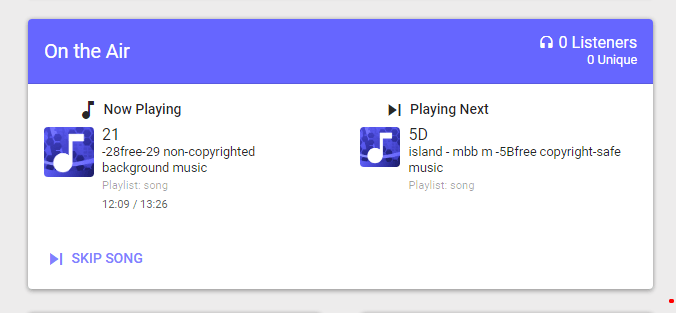 Use the start and stop button on the BUTT software to go ON/OFF the air.
You can also make your guest talk on your radio shows from their location by sharing the streamer/DJ credentials and connection information (by installing BUTT software, your guests can join your broadcasts with the provided streamer/DJ credentials and connection information).
You can also embed your radio broadcasts on your websites by using the Player Embed Code.