To start live streaming using the Livebox Encoder software,
Install the Mixer and Playout software from the Livebox streaming server.
(Account Settings – Download – Studio (for PC Users) / Android (for Android Users)
Generate the unique pin to access the software every time you want to live stream using the Mixer and Playout software.
Note: You can capture the source from your camera or you can use the playout to take your source for encoding.
So, after setting up the camera or adding the streaming source using the playout, open the Encoder window.
Note: You have to first set up your streaming capturing device (camera or playout settings) and then move on to the encoder settings window.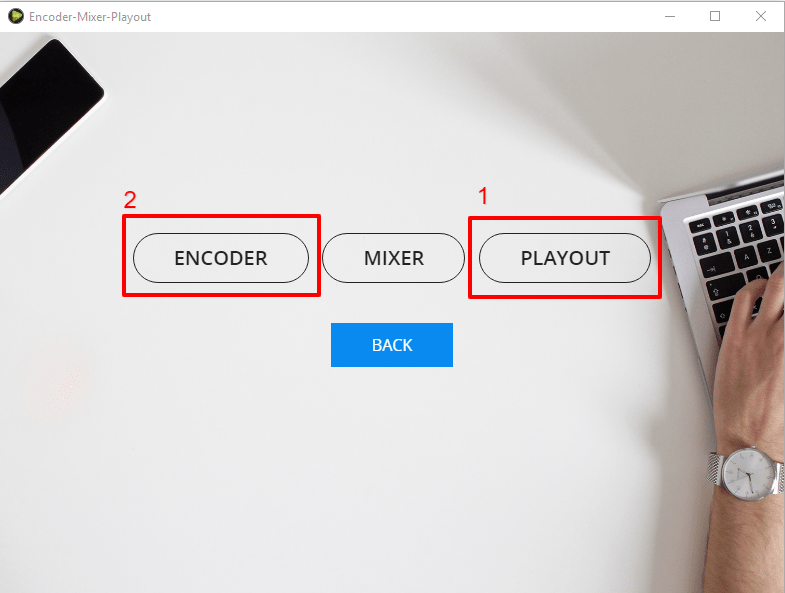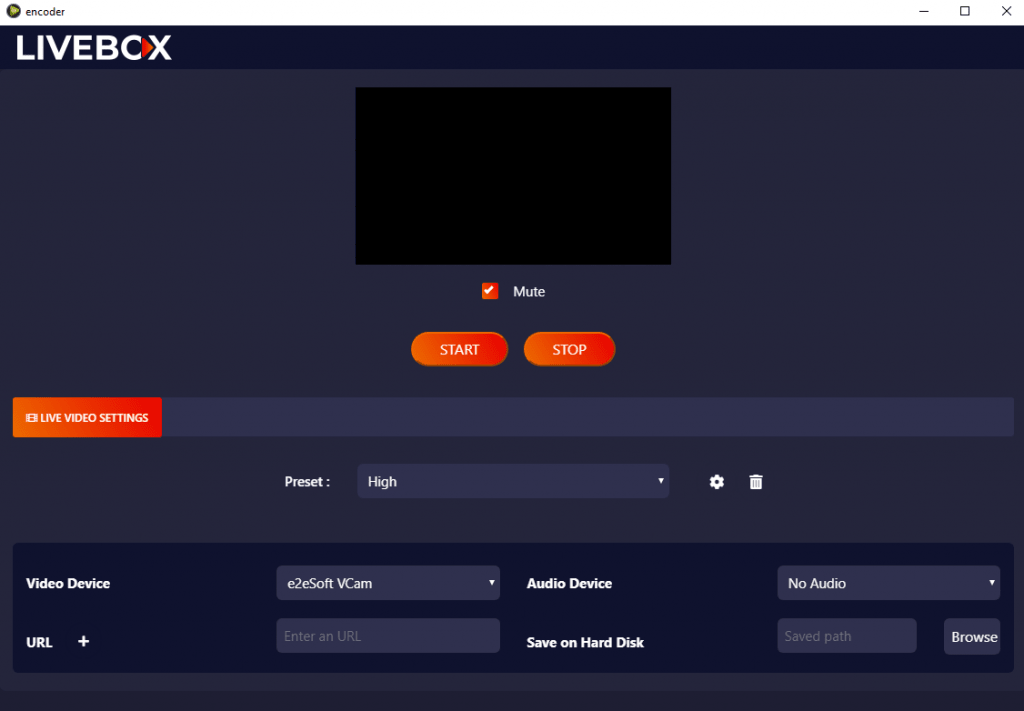 In the Encoder settings,
Select your Video Device i.e., the device from which you are taking the video source for live streaming.
And the same applies to the Audio Device.
Then enter the RTMP URL of your streaming channel.
Set your preset.
Uncheck the mute option to enable your streaming audio.
Then finally click on the "Start" button to start the live streaming.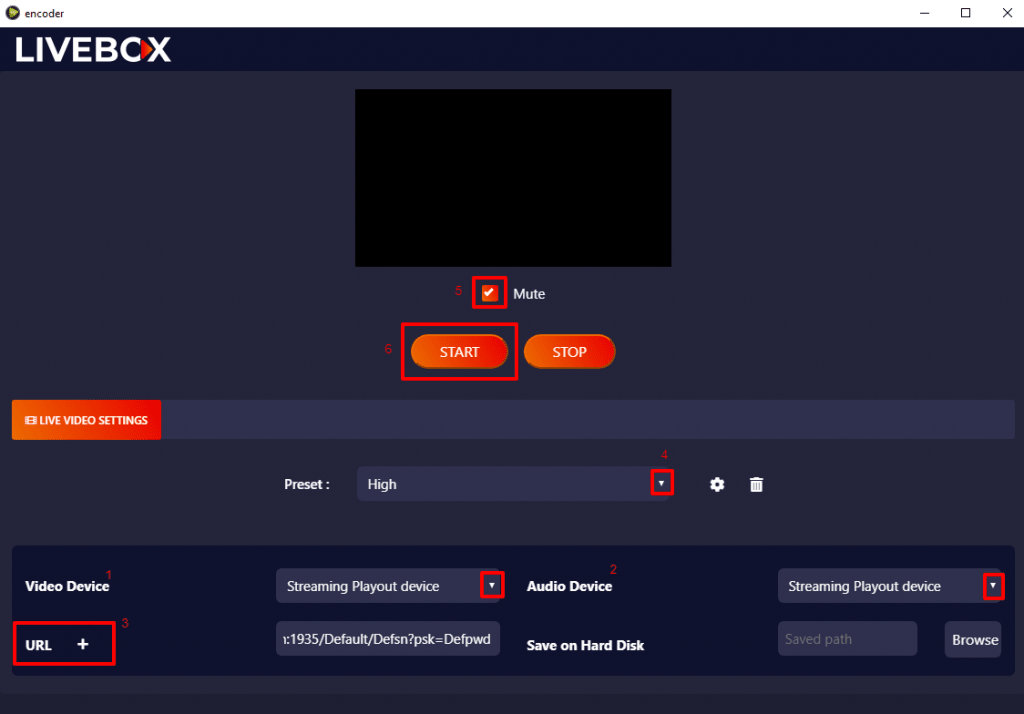 Your live streaming is about to START.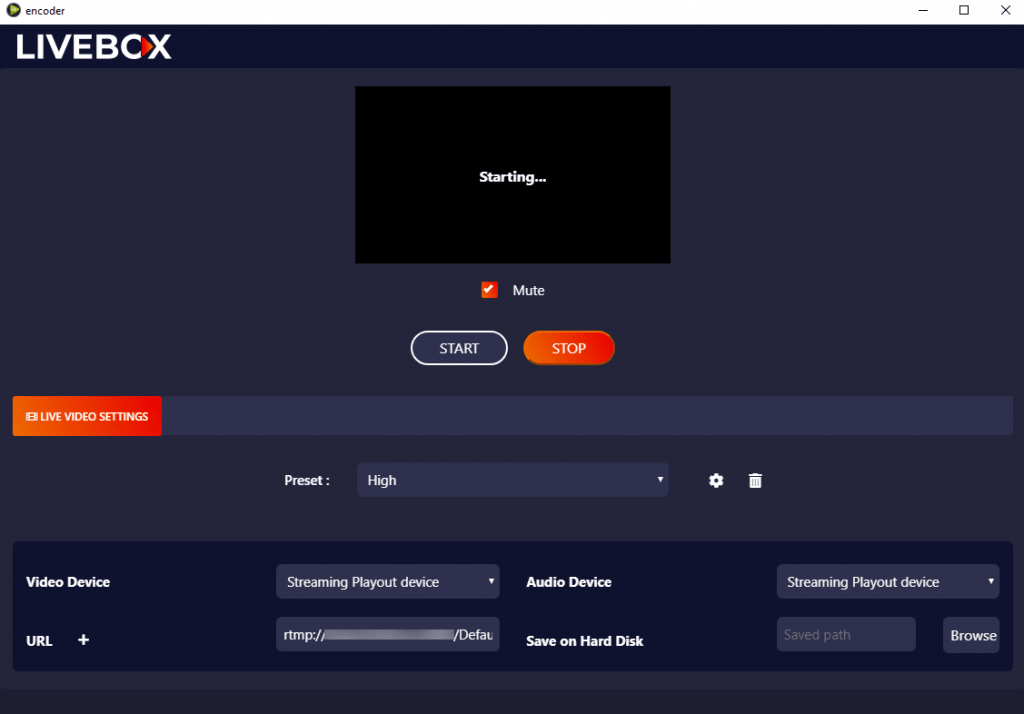 You can now check on your streaming channel. The live streaming will happen successfully on your streaming channel.