To go live with the Web DJ feature on the Live Radio app,
Go to Web DJ from the navigation menu.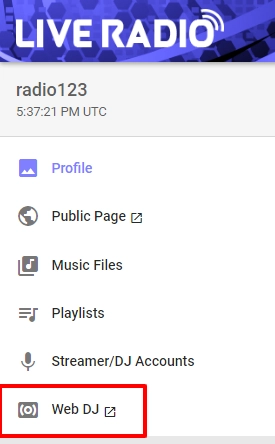 All you have to do now is,
Add music files to playlist 1/playlist 2 or both.
Select your microphone device.
Enter your Streamer/DJ accounts credentials.
Uncheck the Asynchronous Worker option.
Click the 'Start Streaming' button.
Then click the CUE button.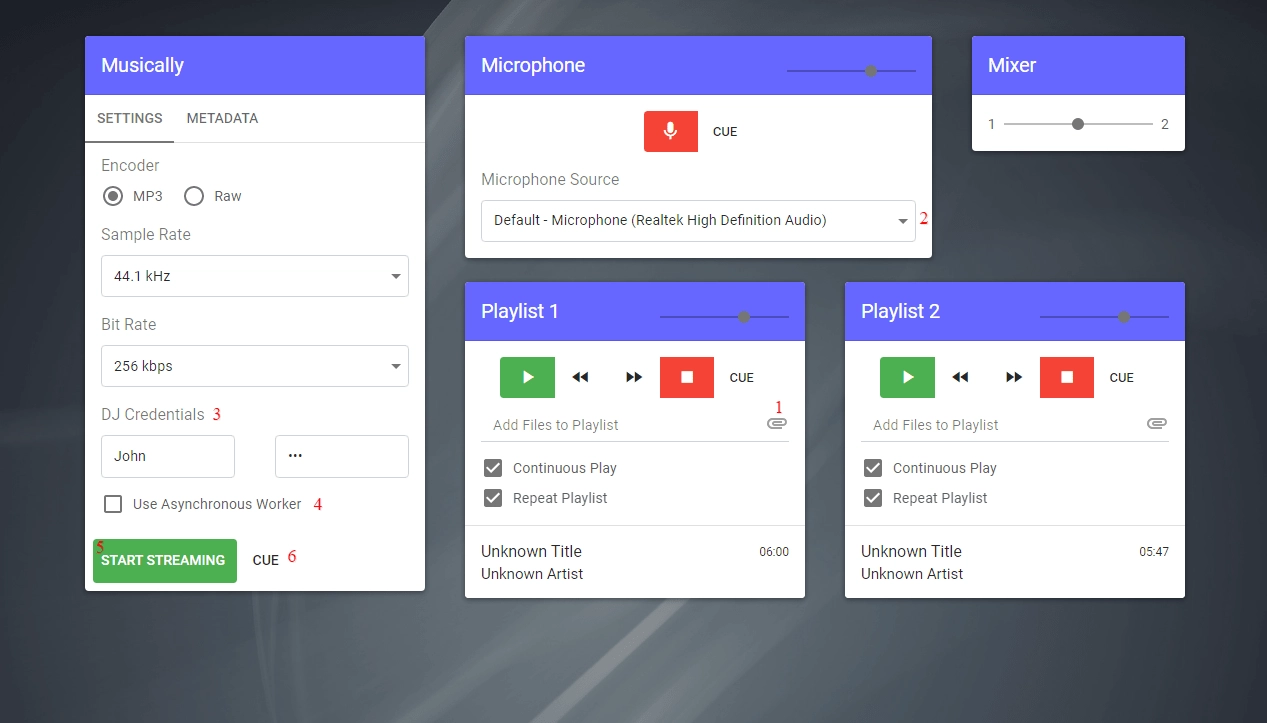 To get the DJ credentials,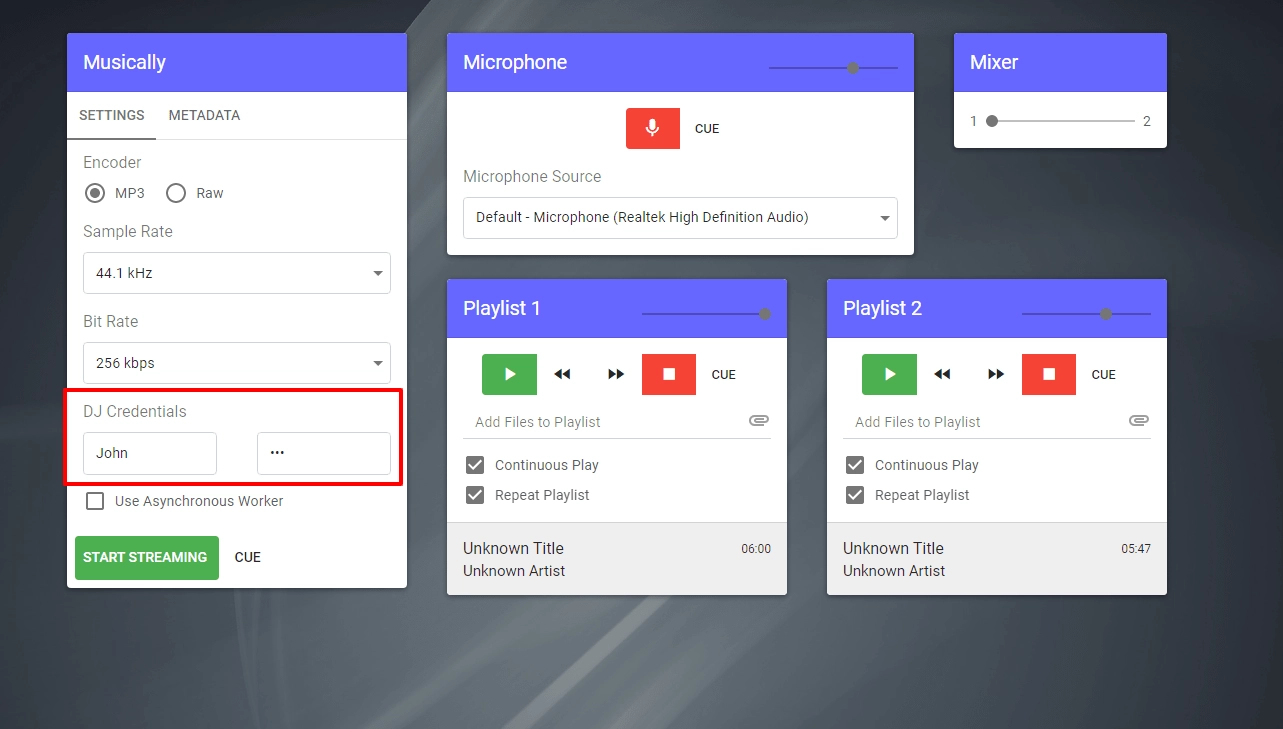 Go to the Streamer/DJ Accounts from the navigation menu and enter the username and password of the preferred user account.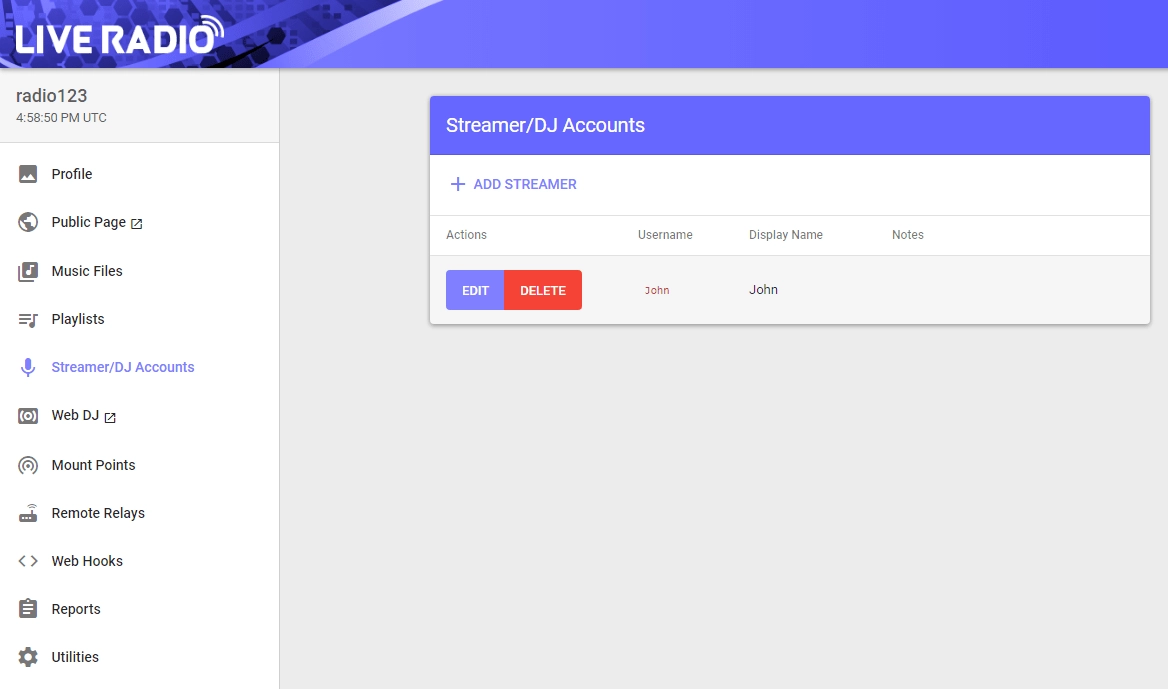 After completing the above steps,
Then play your playlists.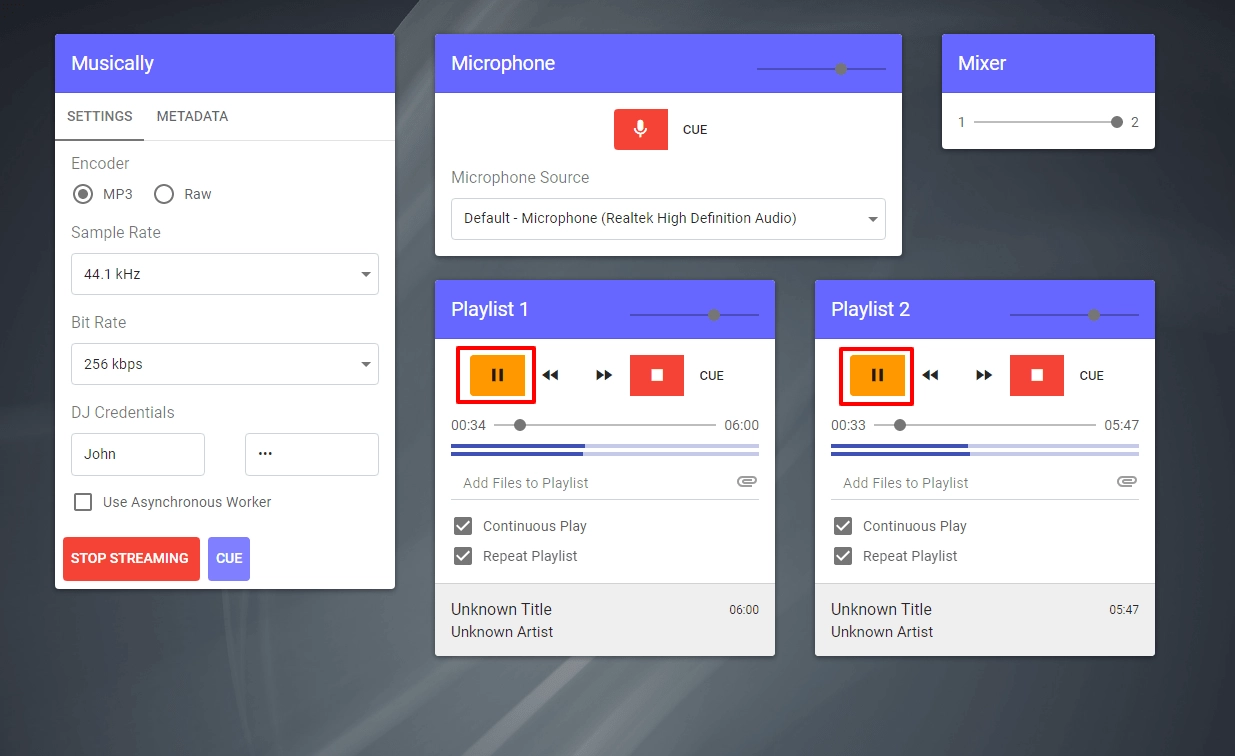 To mix your playlists, you can adjust the slider given under Mixer.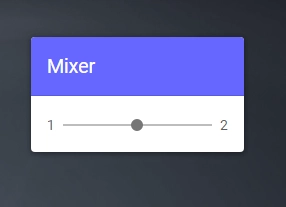 You can also adjust your playlist's volume with the given slider on your playlists.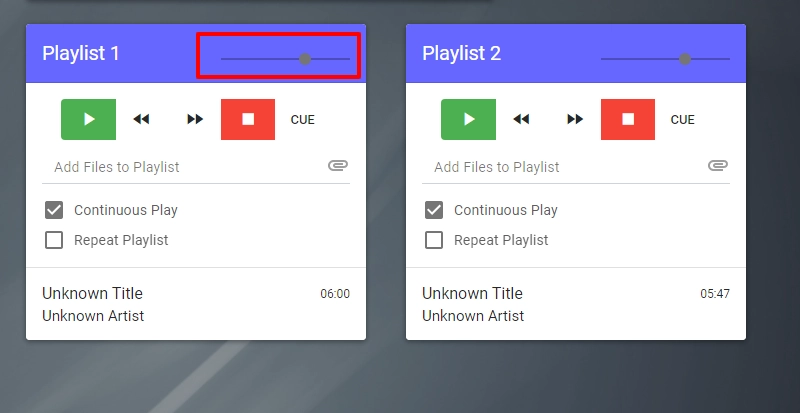 When you want to talk in midst of your broadcasting, you can click the CUE button given on the microphone settings.
When to switch back to your playlists, you can click the CUE next to the Start Streaming button.

If you don't want to mix your playlists, then you have to play the playlist of your choice and click its CUE button to have it run on your radio station.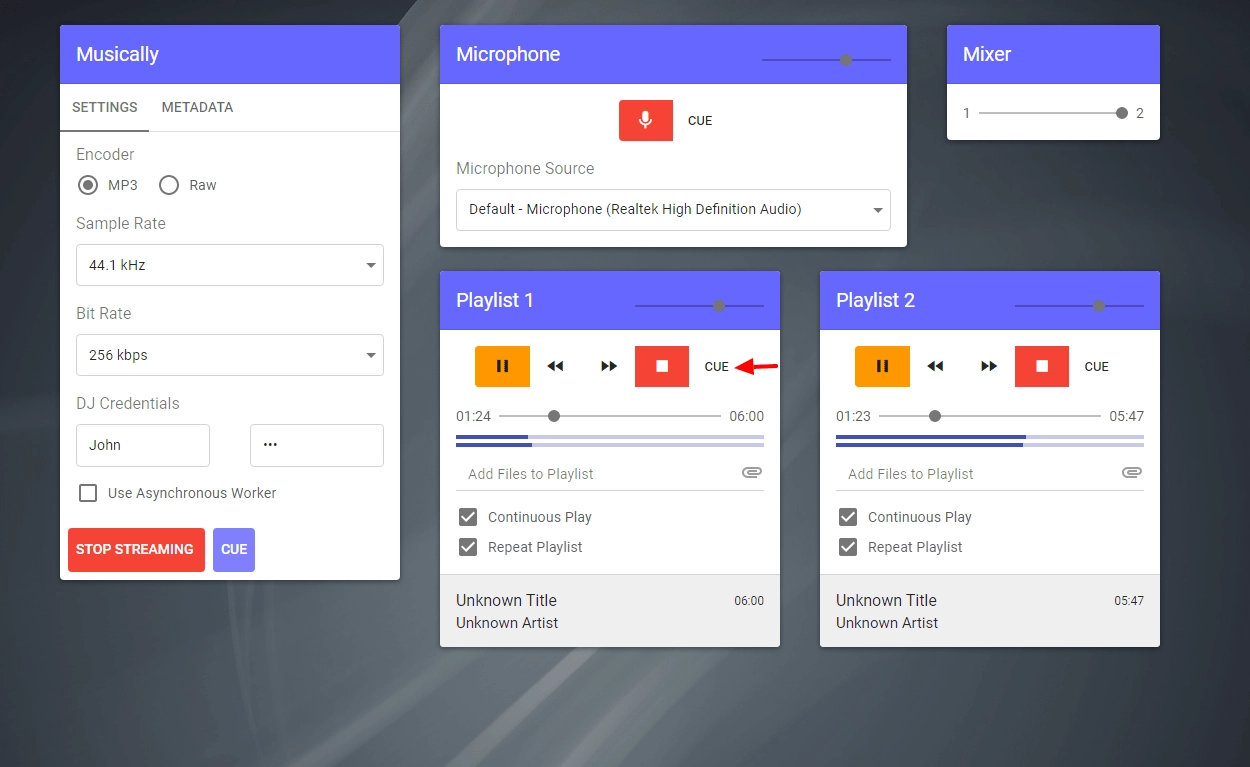 Now to grab the attention of listeners to your radio station,
You can hyperlink the Public Page link on your websites or even send it across through Email.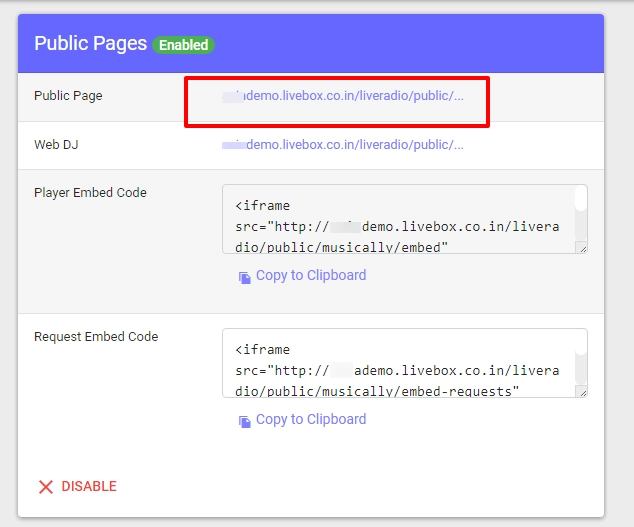 This is how your listeners get in touch with your station broadcasts using the provided public page link.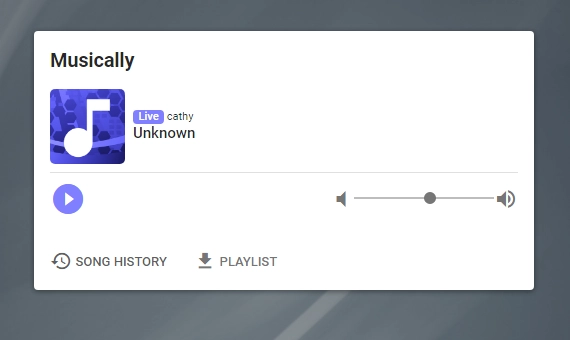 In the case, if you want to publish your radio broadcasts on your website/blogs, you can use the Player Embed Code to embed your radio streams on all your web-based platforms.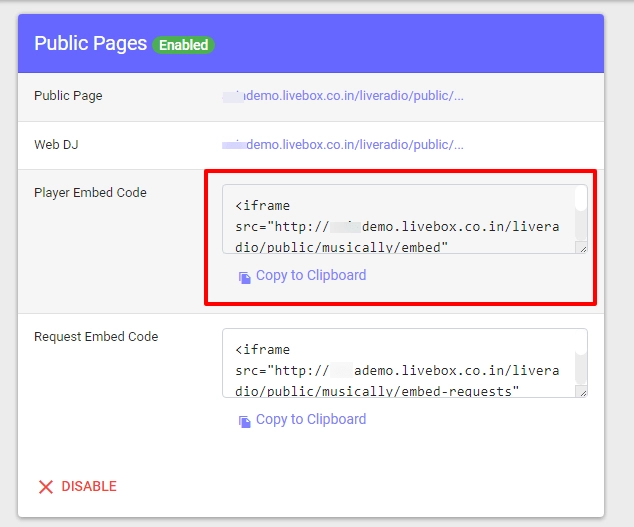 When publishing on any of your WordPress websites, you can just go to the 'Add New Post' page, select the 'Custom HTML' block under the 'Formatting' option and paste the copied Player Embed Code.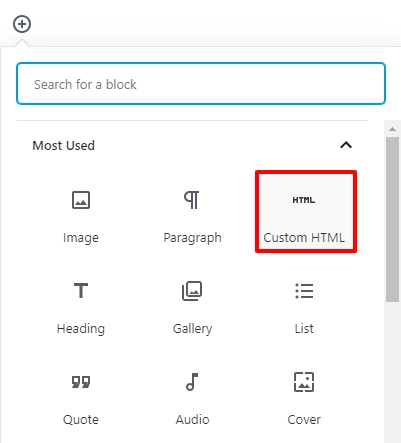 Finally, publish your radio broadcast on your site so that your viewers can now enjoy your radio facet right away from your official blogs/website.

Have a successful Web DJ Streaming journey with Livebox!