How to Create an IPTV Mobile App for the Livebox TV Station Set-up?
With the APK Builder provided by Livebox, you can create mobile apps for your IPTV set-up and even for the viewers to view all the live streams you can create a single page app to stay updated with your live streams right from their mobile devices.
To create a mobile app for your IPTV set up,
Install and open the APK builder app.
If you want to create an app for your IPTV broadcasts, then click "Create an App" under Livebox TV.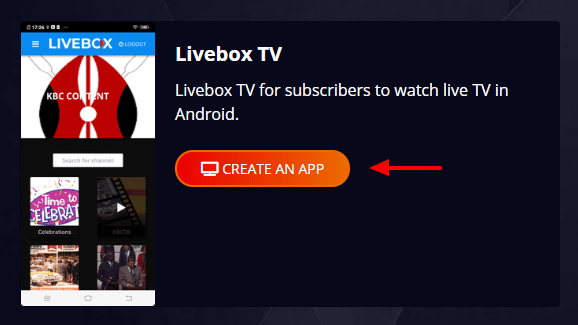 In the App Creation Form, give app name, display name, app description.
Note: In App Name, there shouldn't be any space or special characters given.
In the Server URL, the app creation form will automatically read your server URL and display it on the bar.
Then browse and set your app icon and logo.
Then finally click on the "Generate App".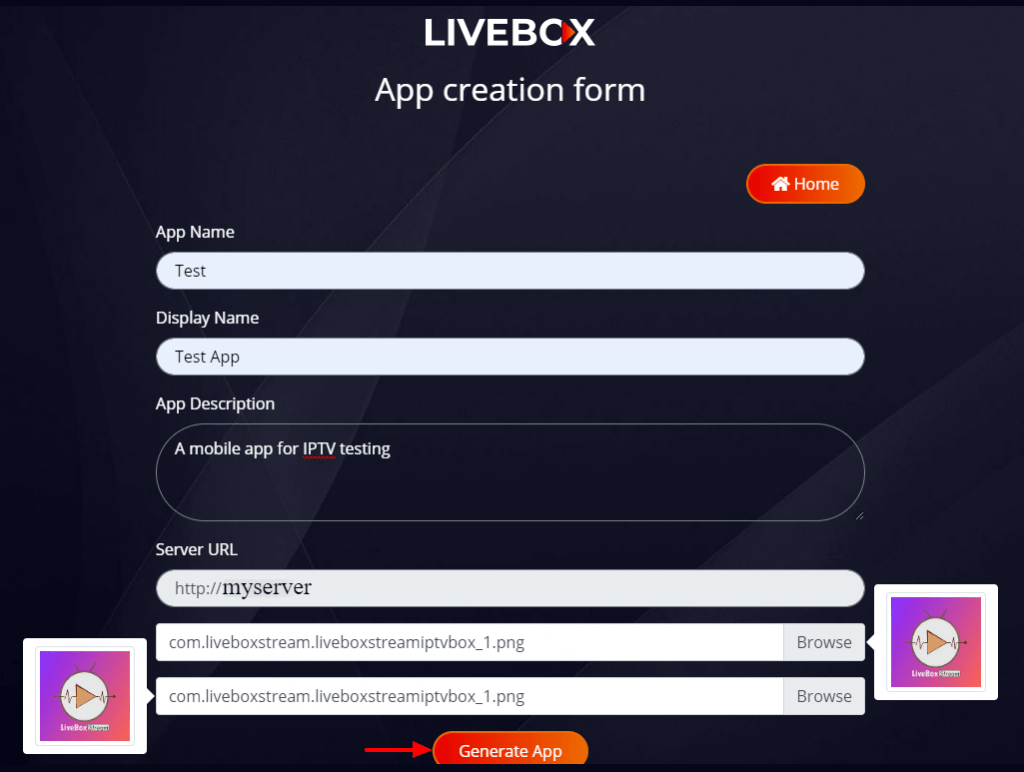 Your app creation process begins and when it says at the end like "Click the below button to download APK", click on the "Download APK".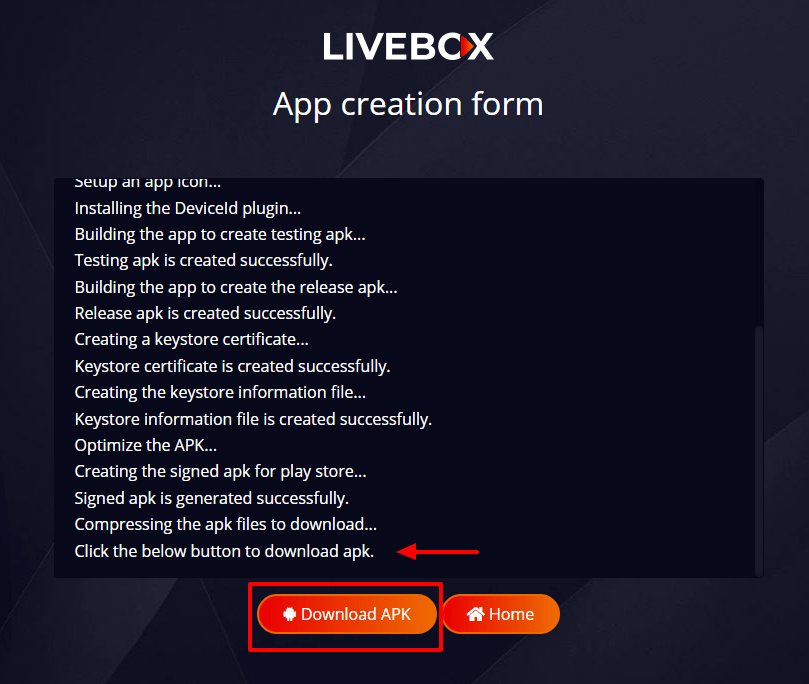 The app gets downloaded to your PC downloads in the zip file format.
Unzip the file, where you can use the Testing.apk to test the app on your device and Release.apk to upload your app on the play store.

Creating a mobile app with Livebox is easy and only a few step process where you can develop a mobile by yourself.